While working for Arizona Tile, I had the pleasure  of bringing my creative eye to many projects, the STONE PRESERVE Collection is one that I take particular pride of and was highly involved in.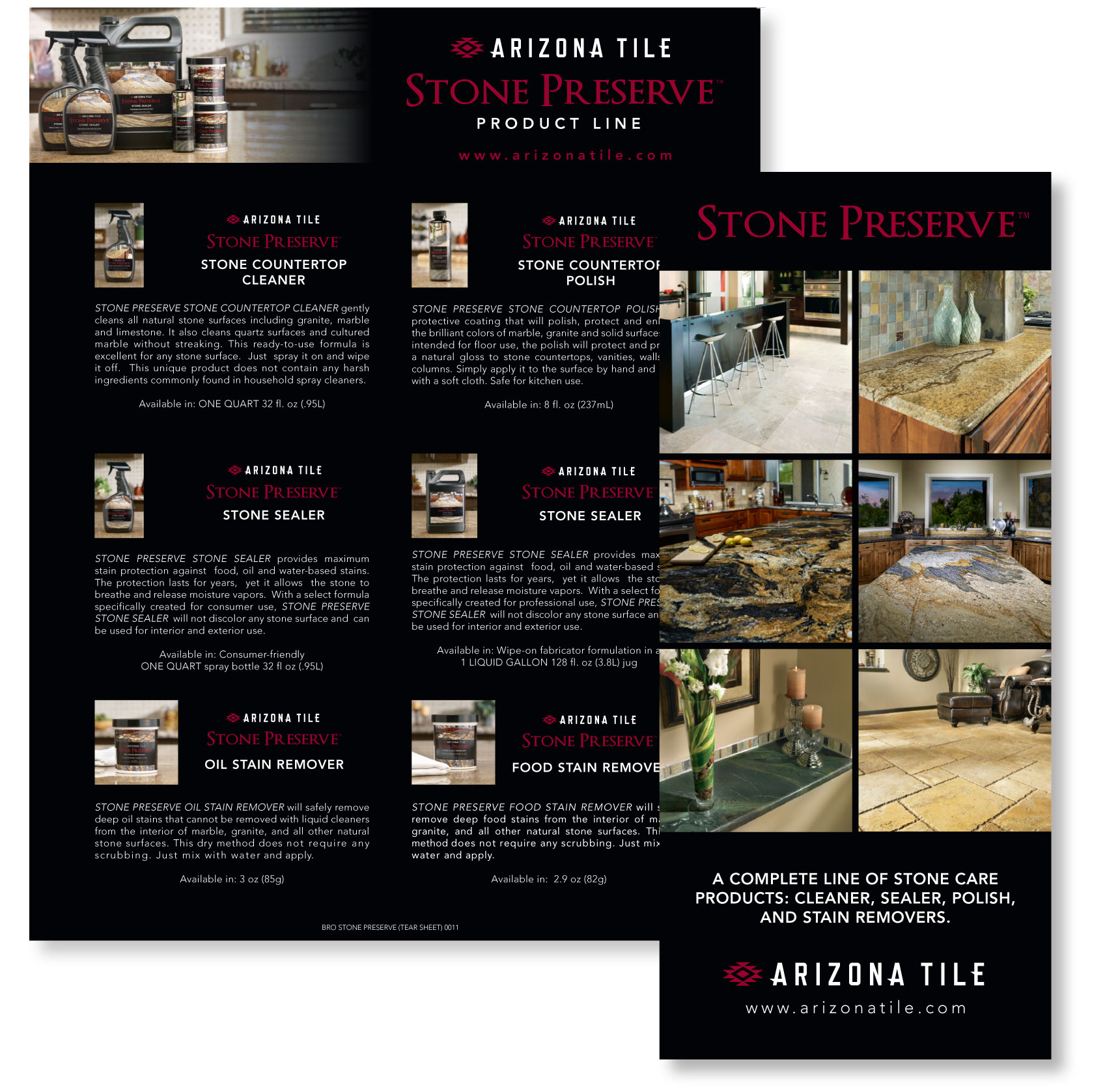 From conceptualizing of the product line to artwork layout to product distribution, I was responsible for many of the integral parts of the STONE PRESERVE product line.  I designed the logo and packaging design, was the art director for the product photography and merchandising creation.
While creating a unique look for the new product line, I kept in mind the Arizona Tile branding standards and created the STONE PRESERVE marketing materials to compliment the branding that was already in place.