Isagenix is a constantly evolving international brand in the reactive market of Multi-level Marketing (MLM).  The market is very fast paced, including, at least a single product launch per quarter, two international Company-based conferences, along with general day to day events including pop culture happenings, holidays, and recruitment outreach.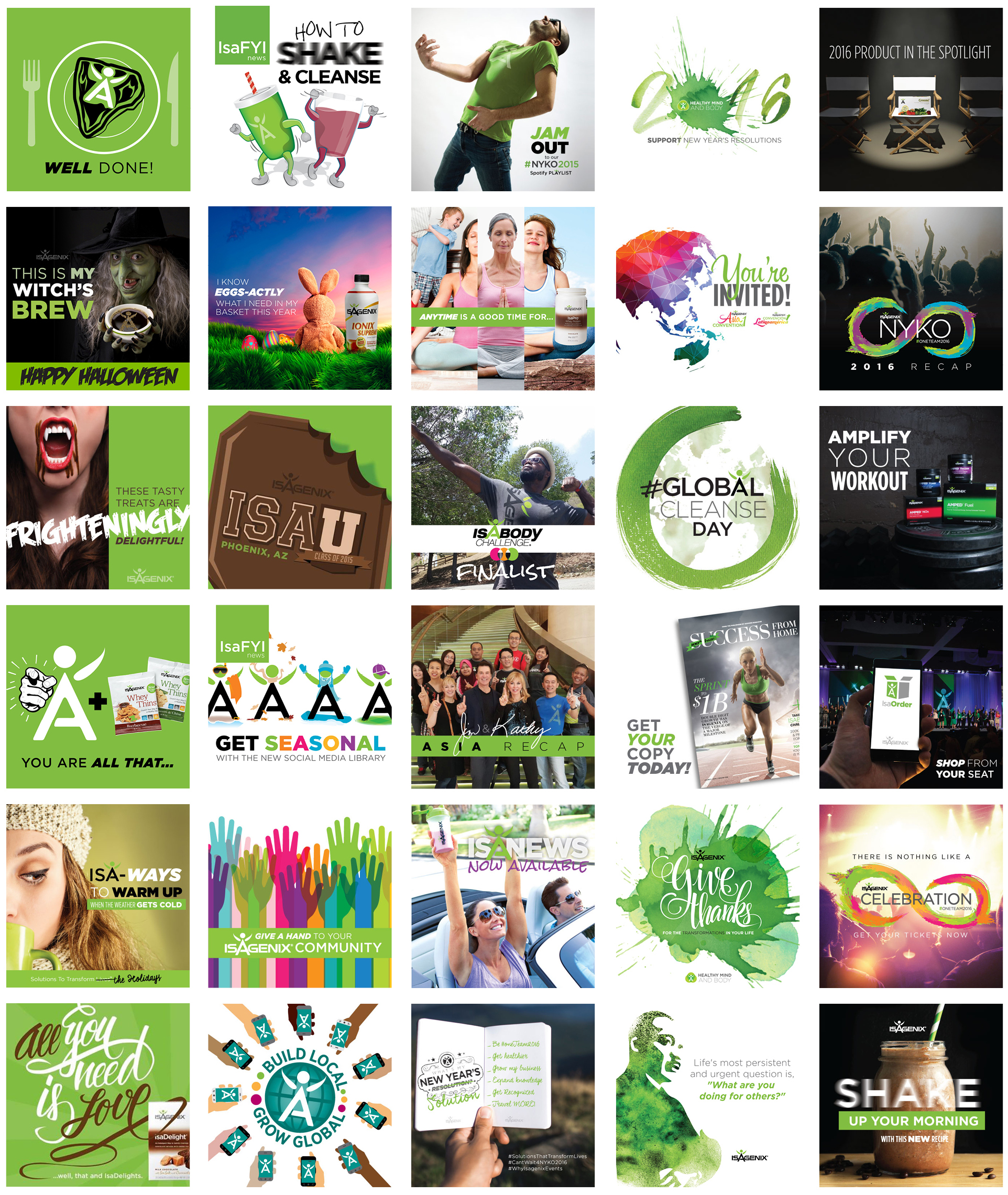 Created custom illustrations and campaigns for social media platforms and channels.
Restructured social media process from the ground up.

 

Creating a visual vocabulary for the brands that Isagenix encompasses, which includes weight loss challenges, national events, holiday posts, product promotions and launches in both American and International Markets

Starting in late 2015, folded in the "What Drives Us" campaign and it's visual branding into related social media, for overall permeation of company mantras.