With a brand like Fascinations it's necessary to create custom illustrations and graphics to both permeate the brand on social media but also to stand out in the wall stream of other ads and postings, all looking for your attention.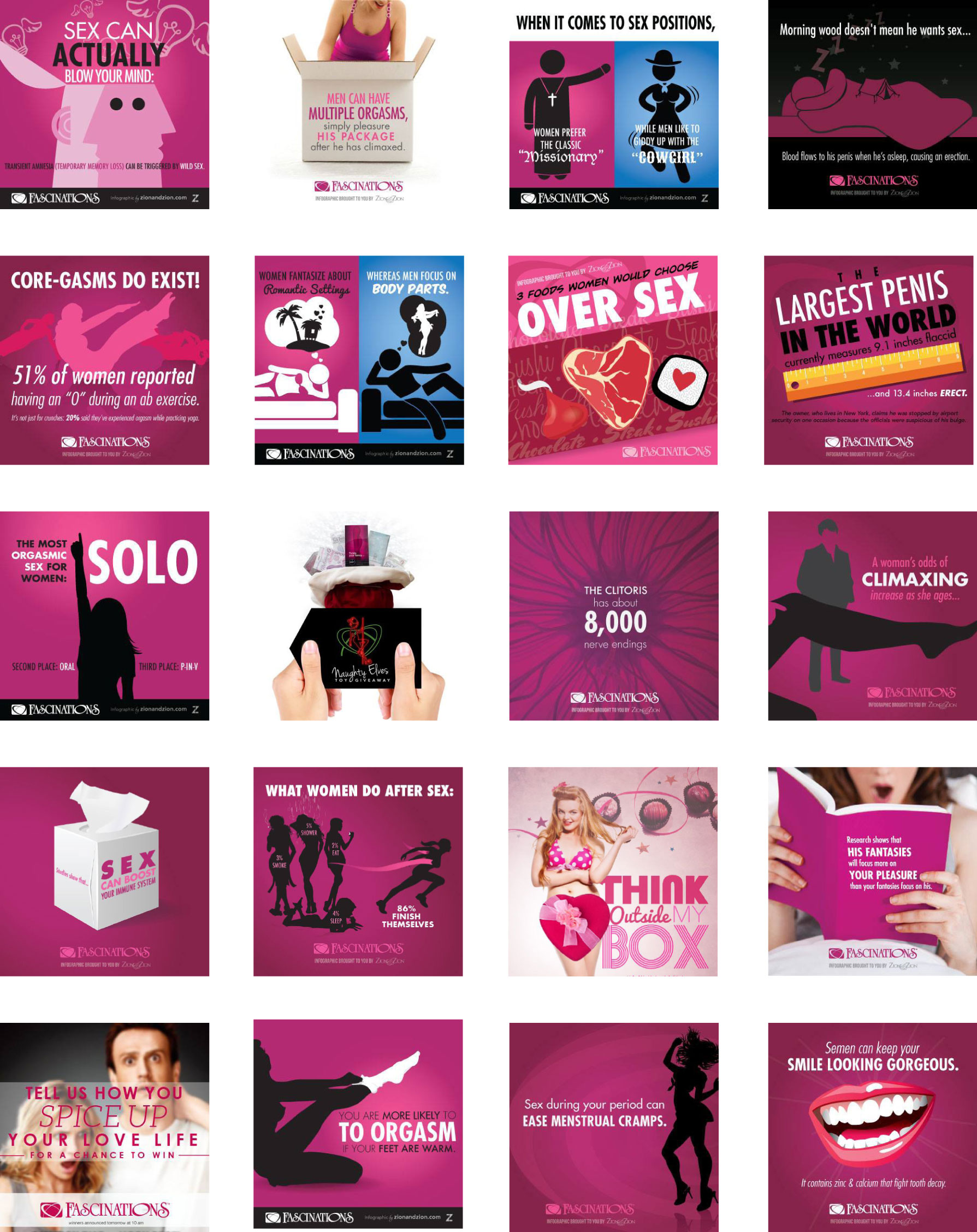 Created custom illustrations to match interesting

sex based facts for Fascinations' Facebook,

Twitter, and Instagram feeds.

Designed ads, postings and information collecting

user interfaces for contests that were featured on social media.