February is gonna be jam packed in more than one way…and this week is definitely inline with this theme:
We had "State of [Our] Residency" presentations last week (which set into motion some motivation for some on site — which is great)
It is my birthday month!
I will hopefully hear back about my Civic Fellowship
AND my Spring Programming is FINALLY beginning (Valentines Day! — Gotta LOVE that)
I am still, much to my chagrin, working/developing/networking/building this TMEP (Teen Maker Entrepreneur Program)…and it looks like many of the segments I will be building it in live time, based on some of the feedback from some of the instructors.  Cancelations, budgets, and educator lead-times have all come up this week forcing me to rework some items or forcing my hand to wait till that segment of the program begins (based on their case-loads).
Cancellations
Good news is I had a really great theoretical and pedagogical meeting with the instructor slotted to help teach our Graphic Design section of our programming.   Unfortunately, in his zeal of the idea he committed not realizing he had a scheduling conflict where he is already teaching at Open Works…so I have been scrambling to find a replacement to no avail.  So it is looking like I may be the sole educator for that segment on those 8 days…leaving my co-facilitator in sewing, Miss Sharmane (she is a VETERAN Seamstress and OW Educator), alone with half of my cohort for her programming.
Silver lining is I am SUPER confident in Miss Sharmane's abilities to handle her section, and that does give the kids some more one-on-one time with me, as an instructor….but it wasn't my original goal/plan.  But I think this is one of those c'est la vie of Community Arts and Art Education…you can plan till the cows come home, but sadly you also have to fold in Plans B, C, and D as real possibles.
Budgets
I have spent a good chunk of time researching the most cost-effective ways to achieve some of our intended goals.  Not that we are low on funds — actually the OST grant is wonderful — but our goal is stay at $12 per day for supplies, I am trying to pack in a TON of activities/products, and tacked on ONE more cohort member at the last minute (so my numbers had to shift a bit there too).
SIDE NOTE:  we were supposed to cap it at 15, but it turns out an applicant's letter of recommendation was lost at the front desk…so they did get it in under the deadline, so I felt it only fair to let her in — especially after she came in personally to investigate and tracked the letter down herself.
The biggest cost suck, thus far, has been the fabric…beautiful, gender neutral, and inexpensive fabric is difficult to track down.  Luckily the internet is a wonderful  place and I was able to track down some wonderful cotton fabric.  With maker's/sewing in mind I found this "appropriate" fabric…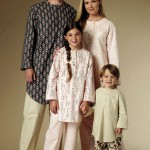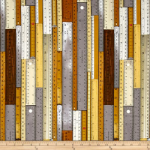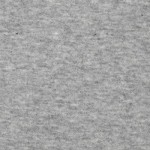 — and it was ON SALE for $5-6 per yard (half price, ya'll!) AND the patterns were originally $20 each, I found them on sale for $3 each…but even with that when you multiply things by 16, the numbers get big!   Good news is even with my large project (both a pajama top and a bottom) with the sale price of the fabric, I was able to keep the cost to the budgeted per diem rate.
Educator Lead Times
I have been chirping about this program since late 2017…networking, picking the brains of, and testing the interest barometers…and even asking about details for action plans of possible instructors for this program.  And I get it…February 2018 is an imaginary day and actions plans are not the top priority for something that isn't necessarily due yet or structurally pressing — especially when education is not your full time gig.  So I am still working with both Open Works Management and staff on getting actions plans or standardized information to provide to my participants.
AMAZING news is OpenWorks/BARCO management have created some wonderfully deep information packets for certifications for adults that I can directly apply to my kids (as the rules/knowledge are the same)…the only hurdle is getting them in time for the first day of class (at least, per section).  I have received a the 3D printing SOP, but Sewing and Graphic design are the first segments to be covered….so it is a bit of scramble to get those pieces ironed out for the first class in two weeks. But moving forward there will be a STANDARD!
And it's not THAT bad…
Although I would have loved to have had all this buttoned up and nailed down before programming began, having these pieces still in process give the opportunity to make any updates in-live-time and not feel as bad about updating…because I am sure things will come up during programming that will require update(s).