I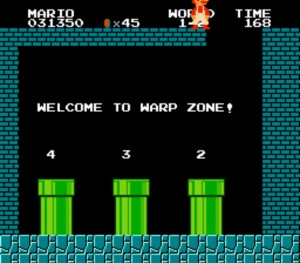 am looking back — and have presented on — four months worth of work and it all feels super surreal.  One of our cohort members reflected on and made a self portrait of herself like she was coming out of a Super Mario Brothers "warp zone," and I concur with the sentiment.  If I wasn't in this program and was trying to cultivate what I have achieved in this semester, I could have achieved it, yes? Maybe?…but it would have taken me so much more time and A LOT more work.  But in this program, Miss Paula and Mr. Ken sent us to the right "warp holes" to get to where we want to go, surpassing possibly years and years of relationship and network cultivation…plopping us delicately in front of the community and contacts that we need (and I hope they know that it is appreciated — at least, by me)
I have questioned a few times…
Where I am going (in this career)?
What I am doing?
What is the "worth" of being here (Baltimore/MICA)?
Is being here is "right"?
Am I harmful or good in this community?
…and as I sit here today I know I will probably ask myself this a hundred more times and SHOULD continue to ask myself those questions every day as I continue to do this work.  I can't be lazy and go into auto-pilot OR float in this career, this is something I need to CHOSE.  I am grateful to have the net now to help me build the right muscle memory.
---
It was also enlightening to be apart of the second year critiques and get some foreshadowing to the year ahead of me.  It was interesting to see how a set of people chose or not chose how to incorporate Baltimore, education/pedagogy, and politics in different forms of art into their final pieces.
Some of the painstaking work and hours was inspiring.  Some I would love to have seen more finished.
But I am critical concerning critiques, ironically.  I think a critique is like any other professional deadline…it has to be done by a specific date to a place of completion…not necessarily in mid-process. It is a little sad to only see them once the artist is well down a bunny hole and not throughout their process — everyone is locked in their own studios all semester.  I think back to my three to four hour studio courses where you did a bulk of your making in front of and with each other, you saw the thought process and the successes, you talked through logistically issues and tried to help triage missteps — and you didn't require a whole set up or presentation explanation, you were on the journey with them all along.  I know it might  be difficult logistically, but perhaps a set "studio time" to all work mutually together as a cohort or as a major…but some artists in both the first and the second year cohort seemed a little 'stuck on' or thrown together with little strategy.
Mayhaps it is on me — maybe next semester I can be more active in pulling those conversations or presentations out of my fellow artists earlier…so we can push each other BEFORE critique.  Because I too want to critical feedback and honing for my continued works.
---
Moving forward…
I feel like this sums it up for me…