The founder and principal consultant for Ergo West is Shawnalea Shelly. Shawnalea is a certified Ergonomist and licensed Occupational Therapist. As an Occupational Therapist, Shawnalea Shelly has extensive experience in the rehabilitation of injured workers and modification of work activities to accommodate residual deficits or disabilities.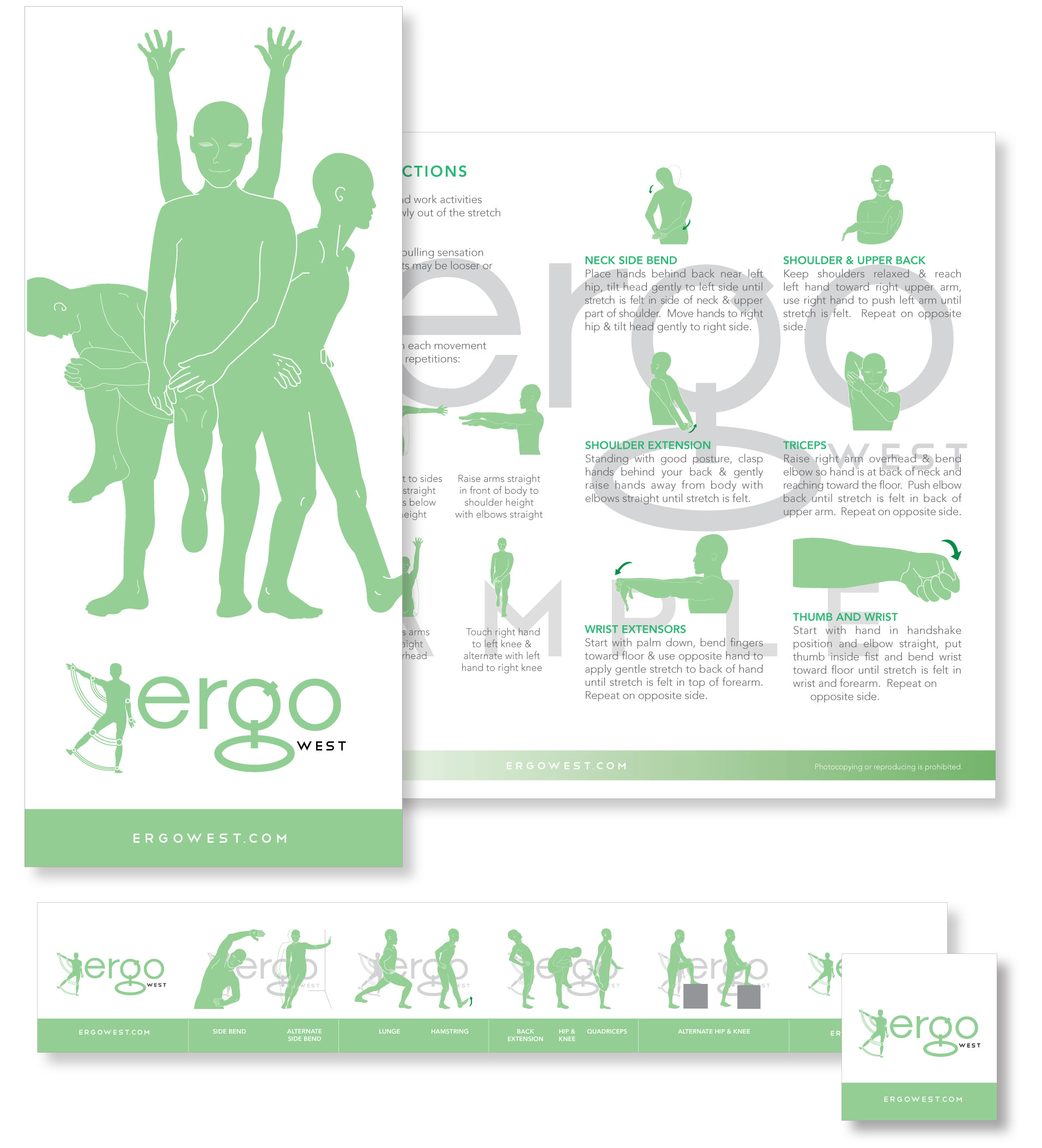 Shawnalea consults with corporate clients including Intel, Pacific Power, City of Portland Oregon, US Department of Energy, American Kotobuki, Hewlett-Packard, Symantec, and Logitech.
Shawnalea contacted me looking for a branding for both her company names, along with illustrations that would follow the branding standards augmenting the logo.
The pieces are the left are two of her champion pieces for her works with clients.  The larger brochure is often used during presentations, while the smaller version is a pocket reference for workers to use at their leisure.