I have a slight sense of guilt, a sense of guilt that I think many graduate students experience.  The guilt of taking a break over winter break.  "I could have read more, done more, created more, prepared more…" but I took an opportunity to "empty my cup" and reset the brain. And being physically away I was also forced to take a break from my site.  And although being away was wonderful…and missing the Arctic Vortex that plagued the East Coast, I was actually super motivated and driven to return quickly to Baltimore, and more specifically Open Works.
I jumped back into the building with a vengeance…immediately setting up meetings and schedules and presentations.  My first and biggest task was the LAST information session for my Spring Programming.  There was a lot of verbal buzz about it, I kept hearing there was so much interest and so many were coming.  I worried and prepared for up to 30 or 40 people to attend.
15 showed.
I was a little disappointed, but a little relieved.  Thank the GAWDS I didn't get 30 people.  I had a mix of parents and kids that stayed behind for one-on-one questions and I was still in the answering questions an hour past our presentation.  I can only imagine what it would be for even ONE MORE parent and child duo.
The deadline for applications was yesterday…so I imagine there will be a glorious pile of applications to read through once I return. Yet another thing that I am both anxious and excited for.  Will I get 16 applications or will I get 100?  Will I get profound answers where I have a "Sophie's choice" dilemma between candidates or be underwhelmed (and be disappointed) by the minimal answers?  Only Wednesday's arrival will be able to tell me.
The Programming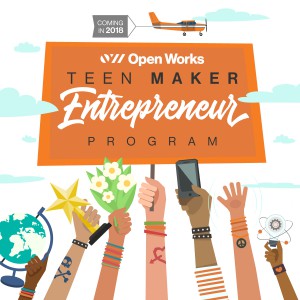 These will be two week segments of six studios, with exception f Spring Break week (according to Baltimore City Calendar schedule).  Students will be getting exposure and start certifications in…
Woods
Sewing/Textiles
3D Printing and Tinker-Cad
Electronics and Robotics
Graphic Design
Laser Cutting
Along with gained knowledge and real world job skills, including
Team Building
Product Prototyping
Public Speaking
Resume Writing
Marketing Skills
With the certifications segments complete, the student will be set to apply their new knowledge in developing their own products using, at least one, if not all six studio's new knowledge into a PRODUCT PROTOTYPE.  This prototype will be then presented in a "Shark Tank" like platform (products go head to head in competition and chosen via their business owner's presentation) we are calling "Open Tank" and the top five winners will win summer scholarships to OpenWorks to continue their making and building.
Possible Ace in the hole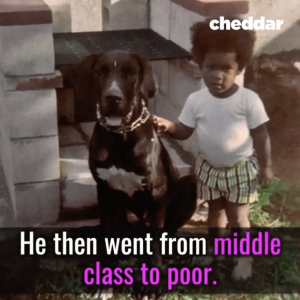 Social media is a cool thing…I follow a channel/organization called "Goal-cast" — they often share or do 30-60 second documentaries on phenomenal people…usually their "rags to riches" evolution stories.  Today was no exception, but today as I went scrolling through my timeline, Goalcast comes up with a quick doc of a young black boy entrepreneur…that I later learn evolves into FUBU founder, Daymond John — and Mr. John is a SHARK TANK Judge!  He went from being a small time little knit hat business in Brooklyn to international fame because of his (then) soon to be famous rapper as a neighbor, LL Cool J — featured his clothes in a music video.
So I was inspired…how cool would it be to have Mr. John be our guest "Open Tank" judge?!
I have a girlfriend who is a corporate entertainment recruiter, she organ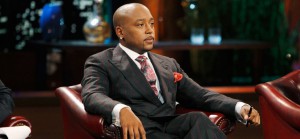 izes guest speakers and celebrities to come to her company's events, back in Arizona.  So I have written to her to see if she has any channels that lead to Mr. John since he still lives in NYC — just four hours from us.  Fingers crossed!