Not fast like swing, but classier than holding each other's shoulders like you did at Jr. High Dances, Blues Dancing is a unique style that most don't know too much about. It's focus is on the subtlety of partner leading and weight changes for "smooth moves" — it great for both long time dancers and blues music lovers. Classes are held periodically all over Phoenix. Check out their meet up for times and locations.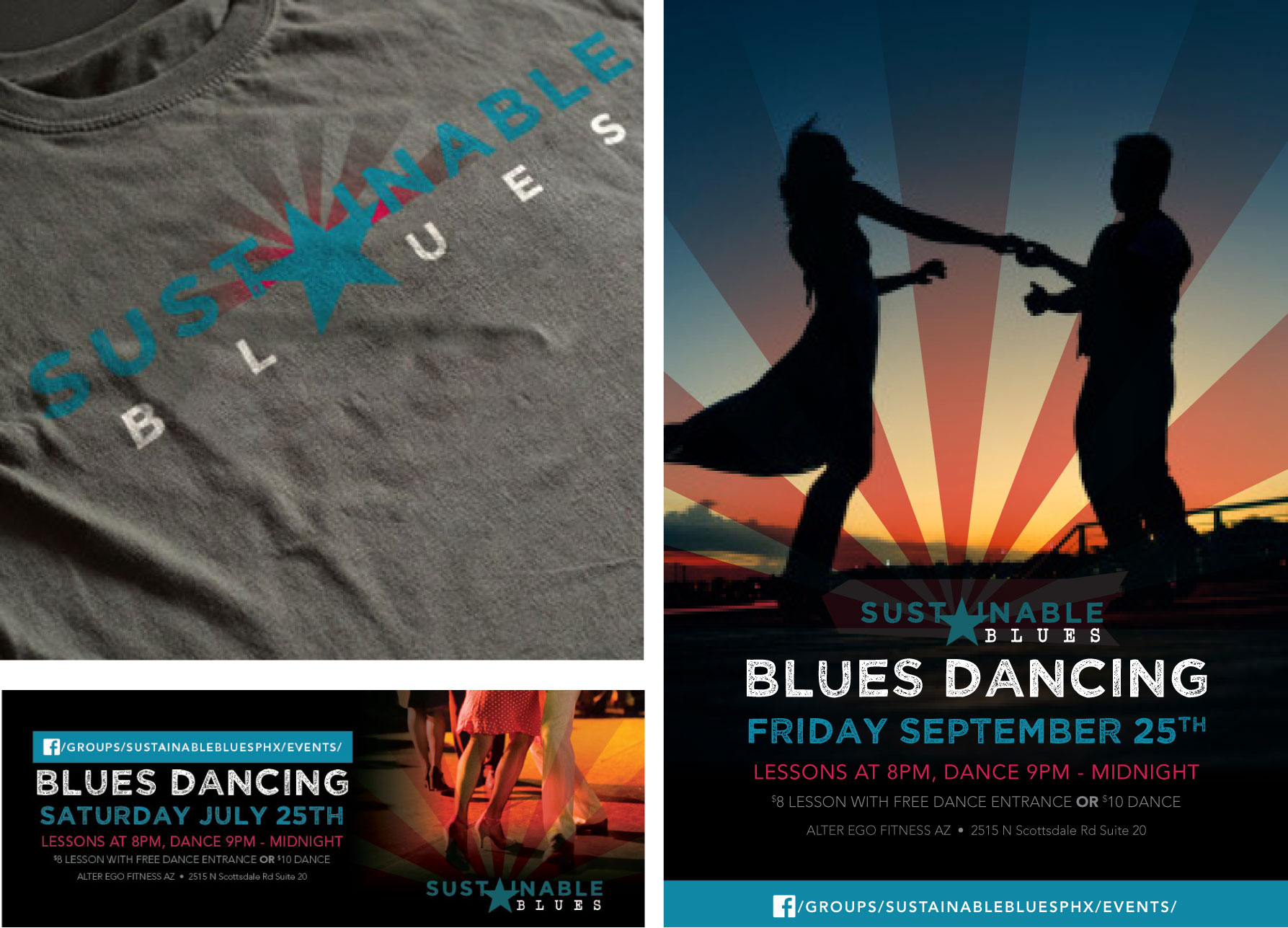 Concepted a new logo design and matching branding standard.
Concepted campaign and implemented across all platforms which included business cards, social media platform skins, and printed marketing collateral.