This was the first week I actually had my whole group…and it felt very rocky and uneasy for me.  I only have met about half of the participants belly to belly in the past, half I had not, so my biggest hump was coordinating applications to faces — and I have flubbed a few times in just this week.
Because programming started in Valentines Day, I decided to make and give Funny FISH Valentines for them…both because who doesn't love homemade V-day cards, but also to kind of show my demeanor and let them know how excited I am about this program — plus I can work out some schweet Fish/School Puns!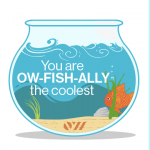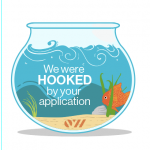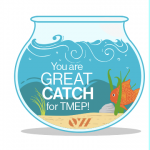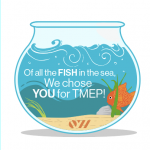 Turns out kids LOVE food…but a little disheartening to me was that they didn't really CARE about my thought and was just more excited about the idea of a snack.  But they are teenagers…I should have really thought about my target audience.
Good news is we did a team building/ice breaker game that was a huge hit — "Where the West Wind Blows."  I had other games and mixers slotted, but no one was interested in playing anything else.  So I let the momentum roll.
Once we wrapped up on the ice breakers, we concepted a new "cohort" name and basic rules for moving forward.  The group didn't like or understand the word "cohort" to describe them, so I asked what they would like to be called — I offered "Team," "Collective," or "Pack" and then asked for suggestions…first suggestion "Mini Nachos."  I was both shocked and kinda flattered…and did my best to protest and even offer more terms, but when it came time to vote "Mini Nachos" was their new name.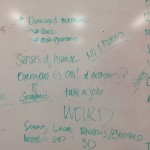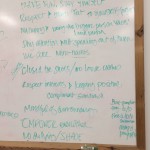 I was also very happy with their prescribed rules for themselves.  They had several rules about re spect and empowerment of others…and accepting each other.  I really appreciated their candor and their maturity in the concepts.
Basic Rules and their additions are here…they will be receiving this and required to sign before we start certifications.   OW-YouthProgramming-Main-ActionPlan-rules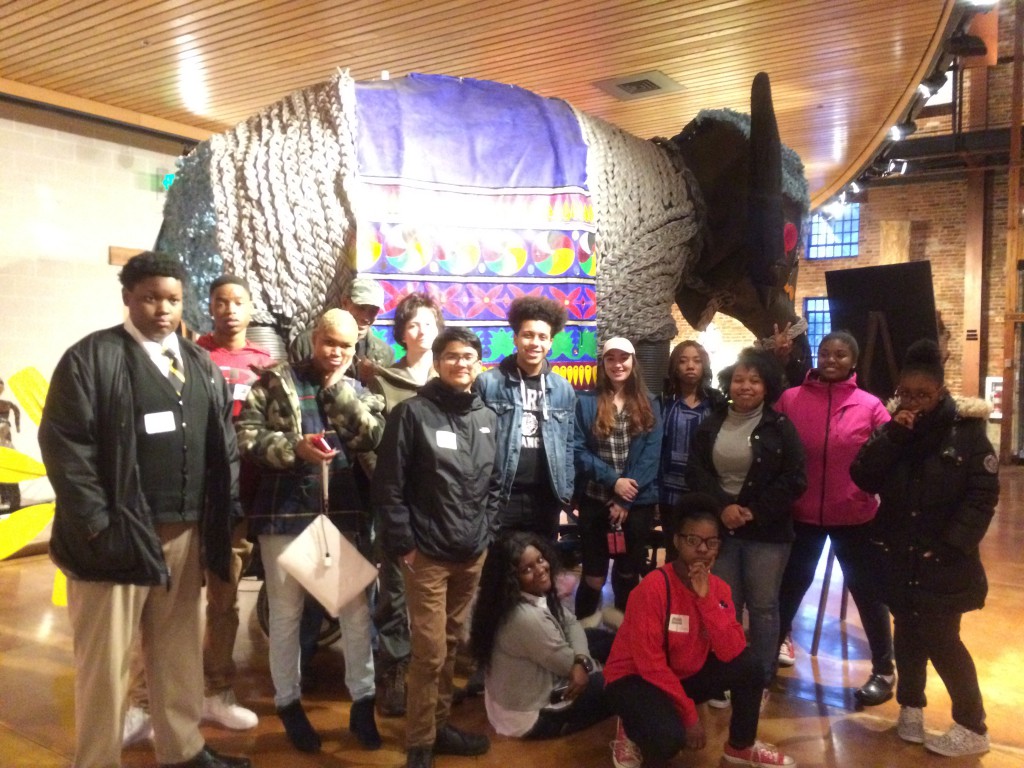 Because BCPS had a professional dev day, we also went to the American Visionary Museum — which was a first for many of them — and so many of the kids were inspired on machines as art, as well as were enraptured by the Baltimore Screen Painting documentary (that was obviously from the late 70's, early 80's).
Sadly, my biggest lesson was on transportation…Baltimore bus maps are terrible and Baltimore Police are not very acquainted with their city.  I had attempted to order a MICA shuttle for our transport to and from the museum, but sadly they double booked and I was the last to submit, so I was bumped.  Not to be perturbed, I ran it by the parents to either have their kids be dropped off OR could take the city bus with me.
Going to the museum was easy, Purple to the Silver…no problem. Getting back, we were attempting to retrace steps, but because I was trying to corral the kids like a herding dog while I had tasked a volunteer to navigate we missed the turn to get back to the right street.  When trying to double back we ran into a FOUR police officers simply standing on a corner, we approached them for directions/information and I was simply informed "The Police Department is not in charge of the busses" — I inquired about their native Baltimorean status, all were born and raised, but all four simply shrugged at me and my group of teens.  I was so perturbed.
Frustrated, I simply ordered an Uber SUV and paid for the kids to be driven back to Open Works instead of getting furtherly lost.
LESSONS:
Have sticker name tags for the first day, so that both I and the other students know each other's names.
Moving forward we will have a hard start time, a major frustration was having to repeat myself because many people came in a rolling waves — which didn't help with the name recognition.
Perhaps purchase pre-packaged Valentines, if I am to give them out again…and not be so concerned with hand made sentiments
 If I was ever to do a field trip for another program and there is no shuttle, I will be rescheduling programming field trip.
As for Safety Syllabi and Action Plans…
I have been working one-on-one with one of the gals from the parent foundation of Open Works and we have concepted some very in-depth chapters for each studio that will be used consistently across both teen and adult programming moving forward, so once I get them all finalized with content from all the powers that be, I will share the native files (they are built in Indesign and) there will be some really cool legacy pieces for my time at Open Works.
Actual art making starts next week, so my weekend project is getting those first two segments' Action Plans buttoned up and sent on for approval.
PROJECT UPDATE: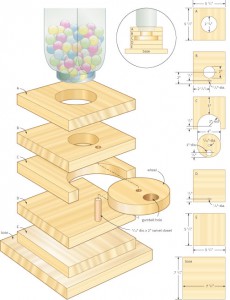 Got a chance to meet with Lawrence the Woods facilitator and we are going to be making WOODEN Candy Dispensers!  I think the incentivisation of provided candy to go inside will only SWEETEN the deal of making!  So now ALL The studios are accounted for for projects…
Sewing: Pajamas and toothbrush bags
Graphic Design: Logos/Vectors
3D Printing and Electronics: Battle Robots
Woods:  Gumball/Candy Machine
Laser Cutting:  Baltimore Skyline Shadow Boxes