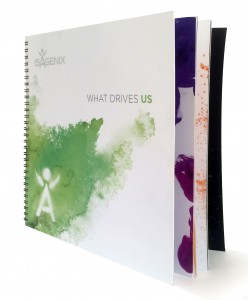 Every good company starts with a vision.  In 2015 the executive leadership team of Isagenix did a retreat to really drill down "what drives" the company. 
The result:  an annual campaign to showcase a monthly ism of what the company represented and motivations to make the company stronger.
 Inspired by the annual Holi festivals in India and the transformation it represents, I created artistic concepts of energy, movement, and artistry to give "new soul" to the corporate entity.  I designed a concept for each mantra for each month of the year limiting my palate to the company's brand corporate colors.  These permeated from printed to digital pieces, including pamphlets, calendars, social media campaigns, down to the email signatures (which are changed each month).   This momentum continued when Isagenix built a new corporate headquarters in Gilbert later that year.  Each conference rooms are even named and designed for each mantra with installed mural graphics.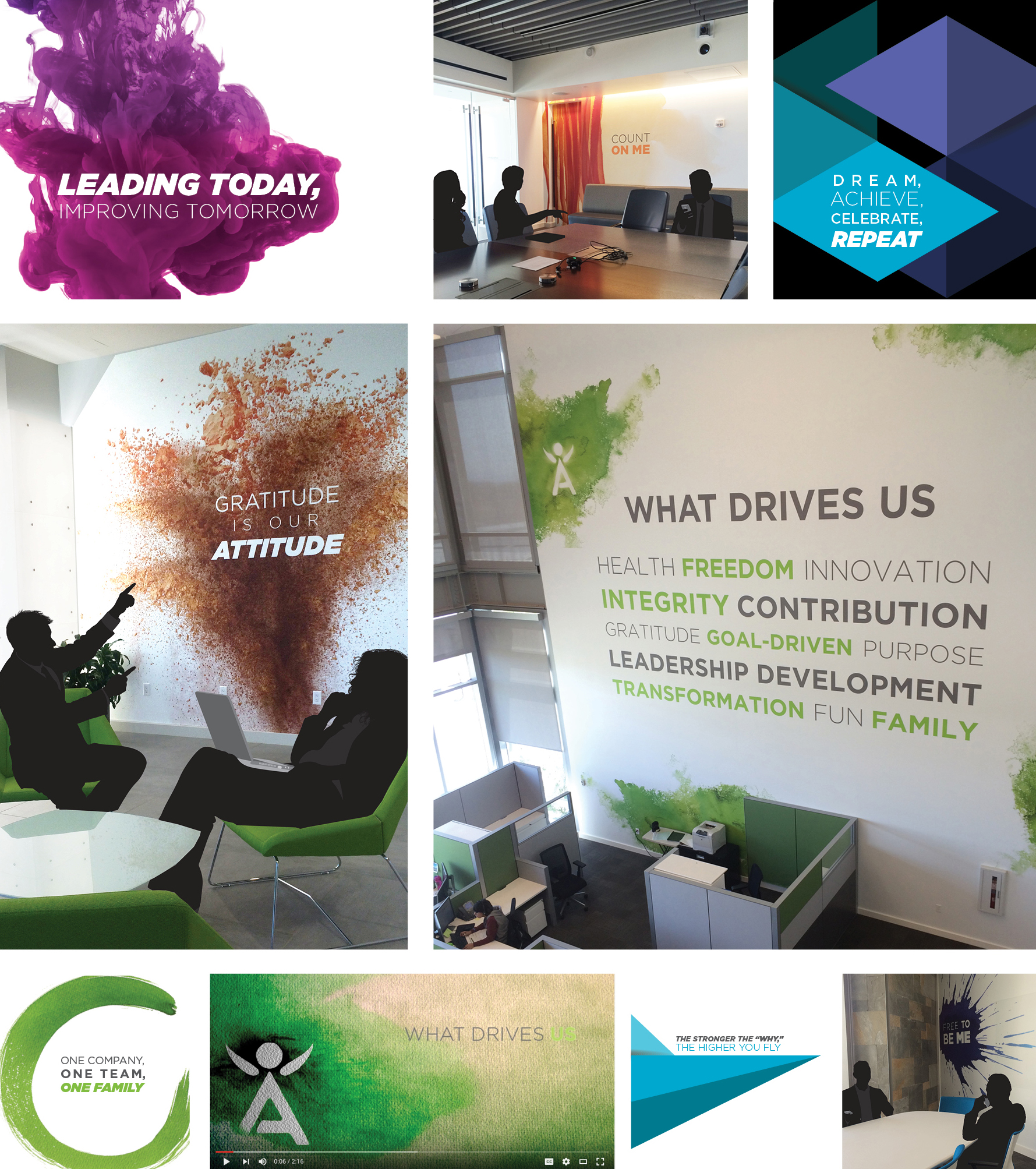 Here is a video company founder and owner, Jim Coover explaining what they mean to him.